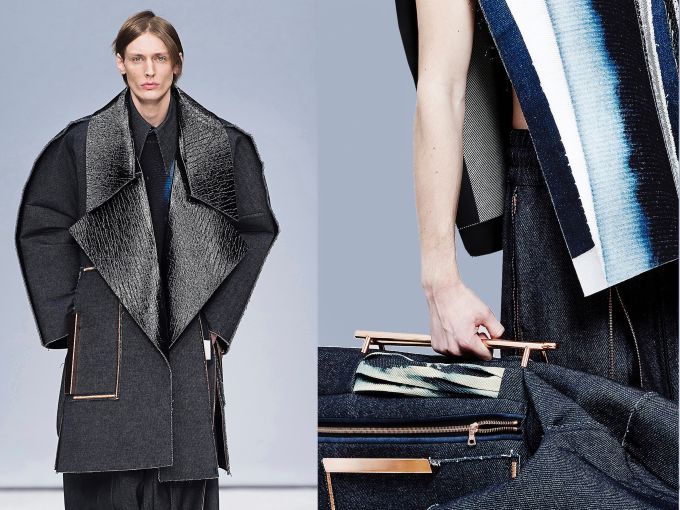 The past month has been quite a whirlwind for 24-year-old Ximon Lee. The designer made history when he was crowned the winner of the International H&M Design Award as the first menswear designer to win and by the time you read this will have shown his debut post-graduate collection at the VFiles fashion show.
It's quite a step up from his graduate collection,
Children of Leningradsky
that secured for Lee the
Menswear
Designer of the Year award from New York's Parson's School of Design. The H&M honor nabs him 50,000
euros
, a mentorship and a collaboration with the fast-fashion brand for a collection full of sculptural, artistic and almost avant
garde
pieces. At the
VFiles
presentation, the designer remixed the pieces of that same collection, offering a new viewpoint but still presenting oversized shapes, tattered flip flops made of the scraps from his looks as well as trinkets like a resin box filled with trash worn as a bag.
Prior to that showing, we chatted with the designer about his graduate presentation, what it's like working with H&M and his creative process.
"It's been a really crazy month I think," Lee said over the phone after a 10 hour day of styling, fitting and casting for the then upcoming show. "There's just really so much going on in my head. I don't really have a team yet so I do everything on my own."